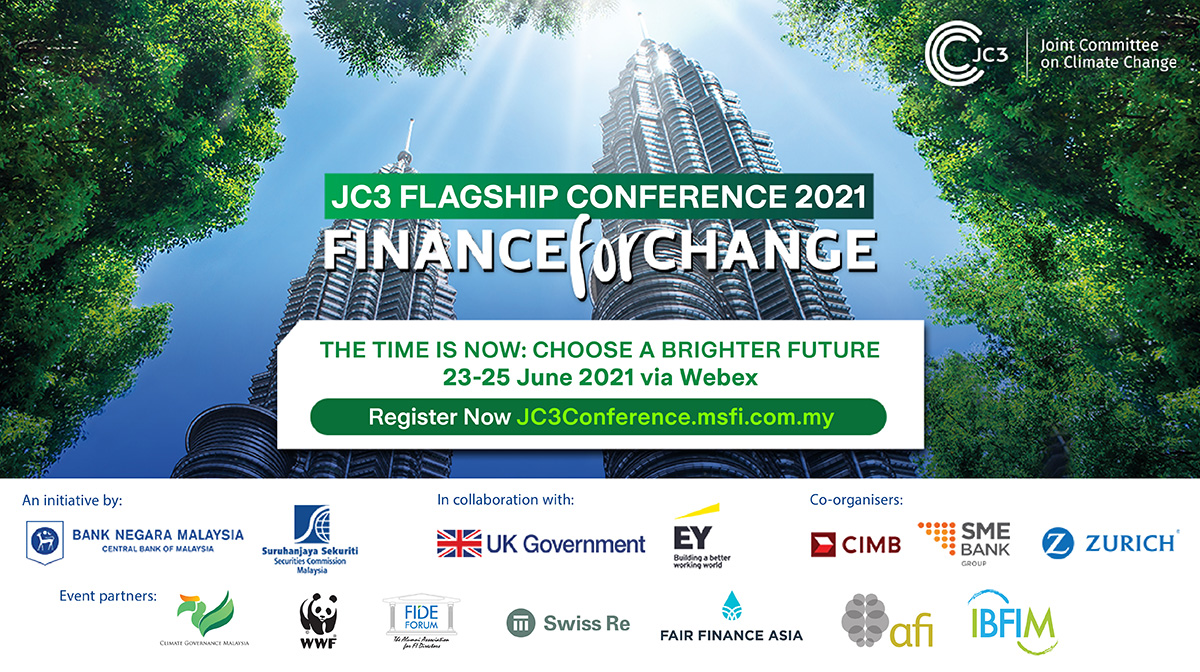 The implications of climate change on financial stability and the economy can no longer be ignored. The Financial Institution and the Private Sector both have the responsibility and ability to improve the nation's overall preparedness to manage the impacts of climate change, as well as to mitigate ESG risks and support the critical transition towards a low carbon economy.
Hear it from banks, investors and insurance/takaful companies on how ESG issues are being integrated into decision-making, and to understand how sustainable finance can provide a competitive advantage for both Financial Institution and private sector.
IBFIM as co-organiser to this conference would like to invite you to join by clicking the link as below:
Register your interest today!