The Malaysian Technical Cooperation Programme (MTCP) was officially launched on 7 September 1980 at the Commonwealth Heads of State Meeting in New Delhi, India, to signify Malaysia's commitment to the South-South Cooperation, in particular, the Technical Cooperation among Developing Countries (TCDC). The MTCP emphasizes on the development of human resources through the provision of trainings in various areas which are essential for a country's development such as the public administration, good governance, health, education, agriculture, sustainable development, poverty alleviation, economy and finance, ICT and environment. Annually, Malaysia offered more than 65 capacity-building and technical assistance programmes under the MTCP, which have benefited more than 34,000 participants from 144 countries.
Objectives of MTCP
To share the development experience with other countries; To strengthen bilateral relations between Malaysia and other developing countries;

To promote South-South Cooperation (SSC); and

To promote the technical cooperation among developing countries (TCDC).
MTCP Courses Offered by IBFIM
Associate Qualification In Islamic Finance (AQIF)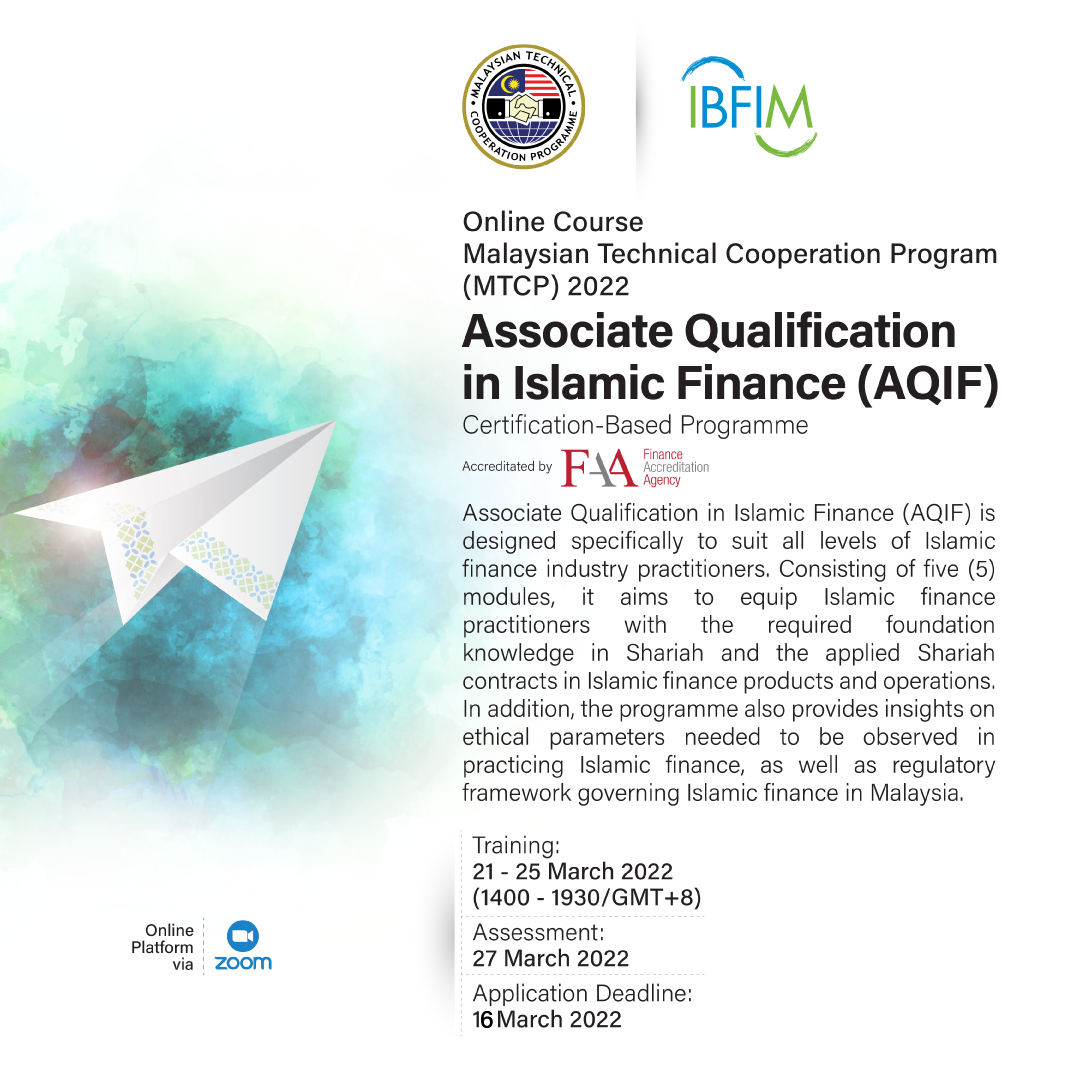 Fundamental Certificate In Islamic Banking (FCIB)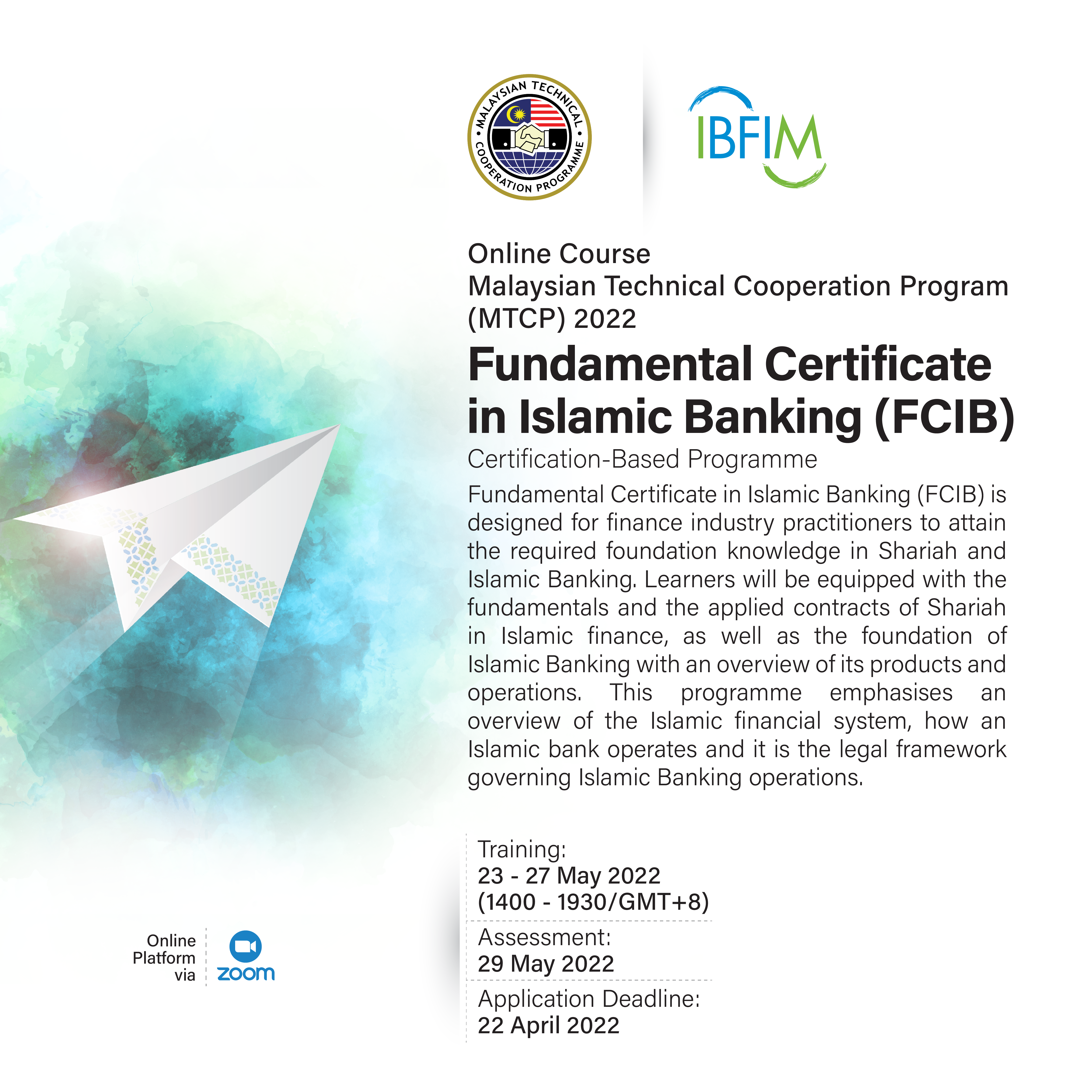 Islamic Finance and Sustainability (iSUSTAIN)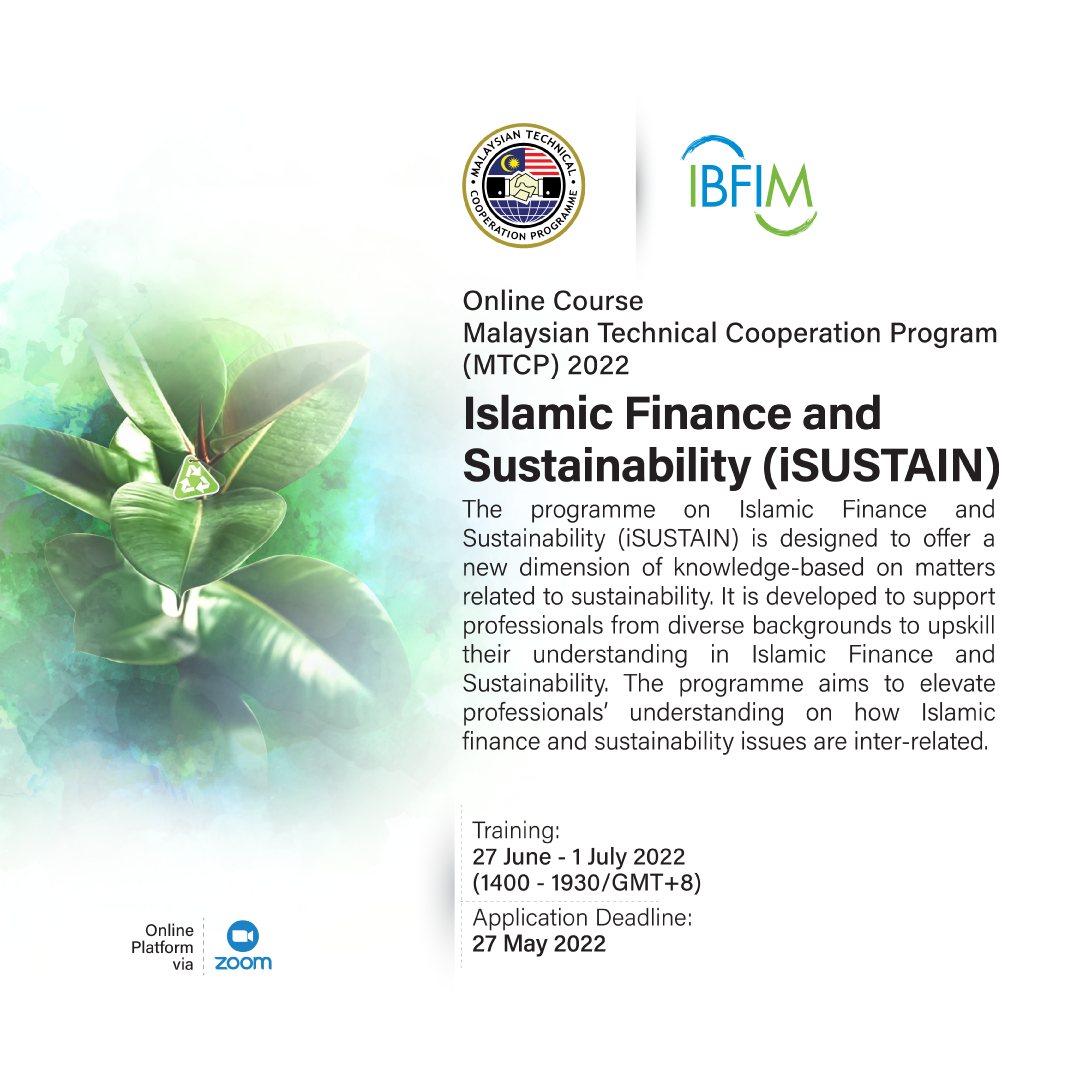 Fundamental of Islamic Capital Market (FICM)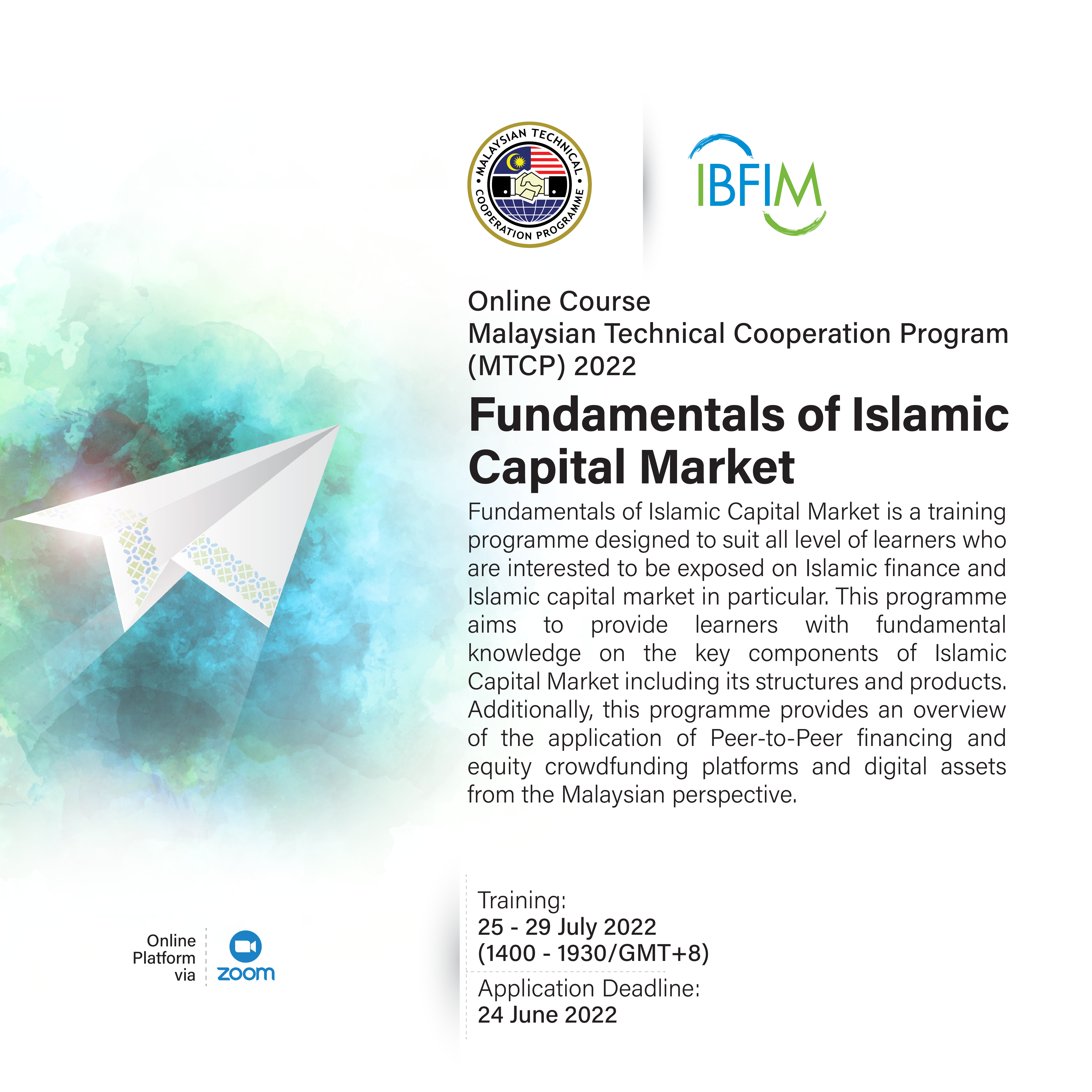 Application Guidelines
Application should be made using prescribed MTCP forms available at: mtcpcoms.kln.gov.my/mtcpcoms/online/list_course

The application form must be completed and endorsed by the Ministry of Foreign Affairs / Focal Points responsible for the MTCP Programme in the applicant's country, then submitted through the applicant's government with Note Verbale to the Ministry of Foreign Affairs Malaysia via the nearest Malaysian High Commission / Embassy.

Incomplete and/or unendorsed forms will not be processed.

Applications are capped at a maximum of 15 pax for each group. The remaining participants may apply directly to IBFIM through the link here.
Enquiry and Registration
Contact Ms. Siti Fatimah at sitifatimah@ibfim.com or training@ibfim.com