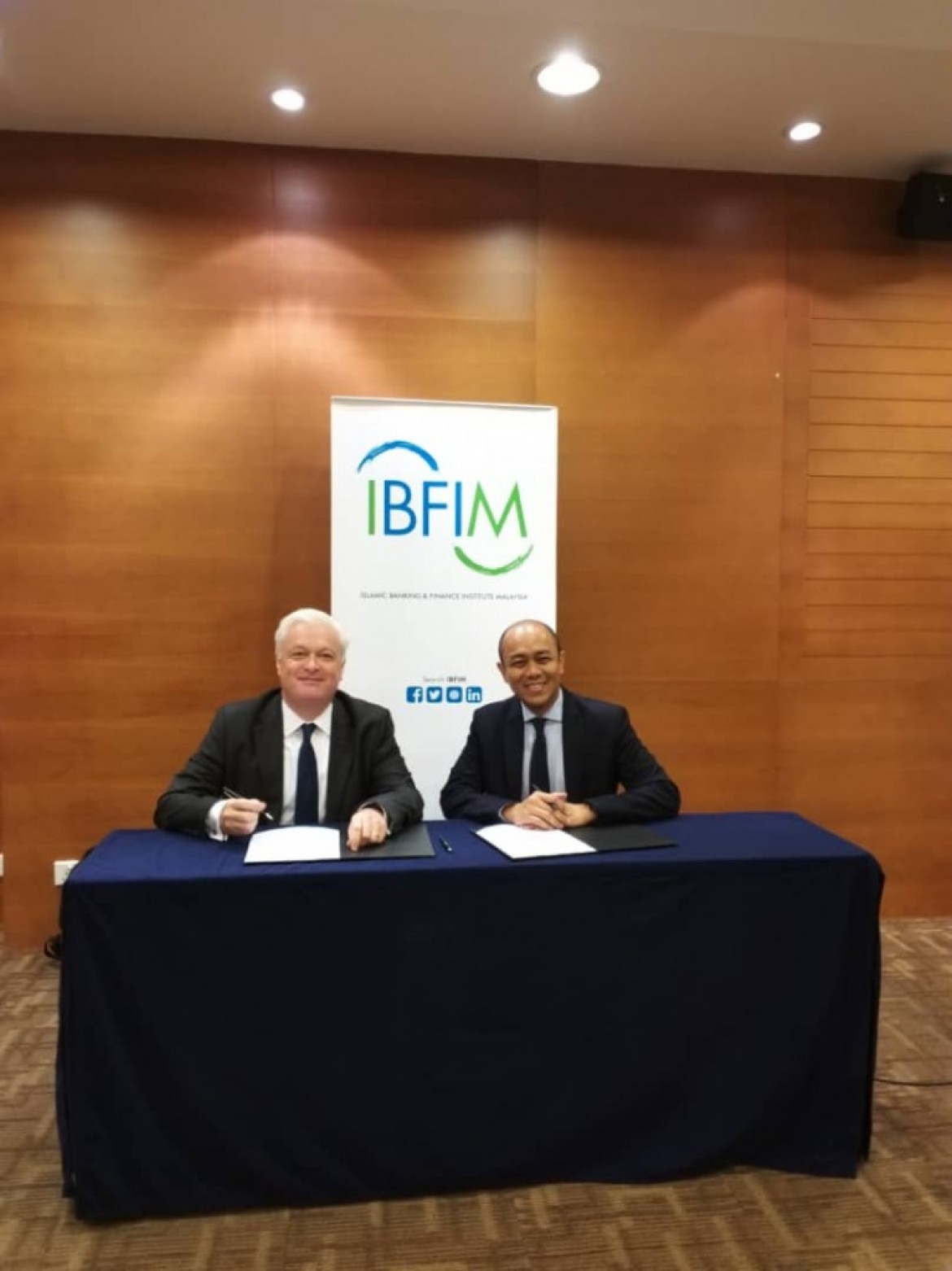 RECOGNITION OF IBFIM'S QUALIFICATION BY CISI
January 14, 2020

Categories:
KUALA LUMPUR, MALAYSIA 15 November 2019 –Islamic Banking and Finance Institute Malaysia (IBFIM) and the Chartered Institute for Securities & Investment (CISI) today entered into a Memorandum of Agreement (MoA).
At the exchange ceremony, IBFIM was represented by Yusry Yusoff, Chief Executive Officer of IBFIM, while CISI was represented by Kevin Moore Chartered FCSI, Director, Global Business Development of CISI.
Mohammad Khairi Saat, Head Training & Talent Development, IBFIM and Andrella Guzman-Sandejas, Country Head (Philippines), CISI witnessed the exchange ceremony which took place in Lanai Kijang Kuala Lumpur.
With the signing of this MoA, IBFIM will carry out activities to promote and distribute CISI's international membership to their existing network. CISI will recognise IBFIM's certifications as part of its membership progression route and provide a seamless process for IBFIM certification holders to join CISI as qualified Affiliate or Associate members with the opportunity to progress to Chartered Members. In addition, international Continuing Professional Development (CPD) opportunities to financial services professionals in Malaysia will be offered via mutual recognition.
"This MoA will give opportunity to more than 3,000 IBFIM's certification holders to join CISI's membership. Under this arrangement, 2,904 Associate Qualification in Islamic Finance (AQIF) and 194 Intermediate Qualification in Islamic Finance (IQIF) certificate holders will be eligible to join as Affiliate members, while 207 Certified Qualification in Islamic Finance (CQIF) holders will be qualified as Associate Members", Yusry said.
He added that "it is part of IBFIM's commitment to continue enhancing the value proposition of its certifications, consistent with the aspiration to promote professionalisation in the Islamic finance industry."
Kevin Moore, CISI Global Business Development Director said: "We are delighted to be working with IBFIM on this important project, the aim of which is to support talent development and progress professionalism in the Malaysian market.
"This partnership between our two Institutes will enhance employability and equip the next generation of talented Malaysian practitioners to succeed in the fast paced, ever evolving world of global financial services."