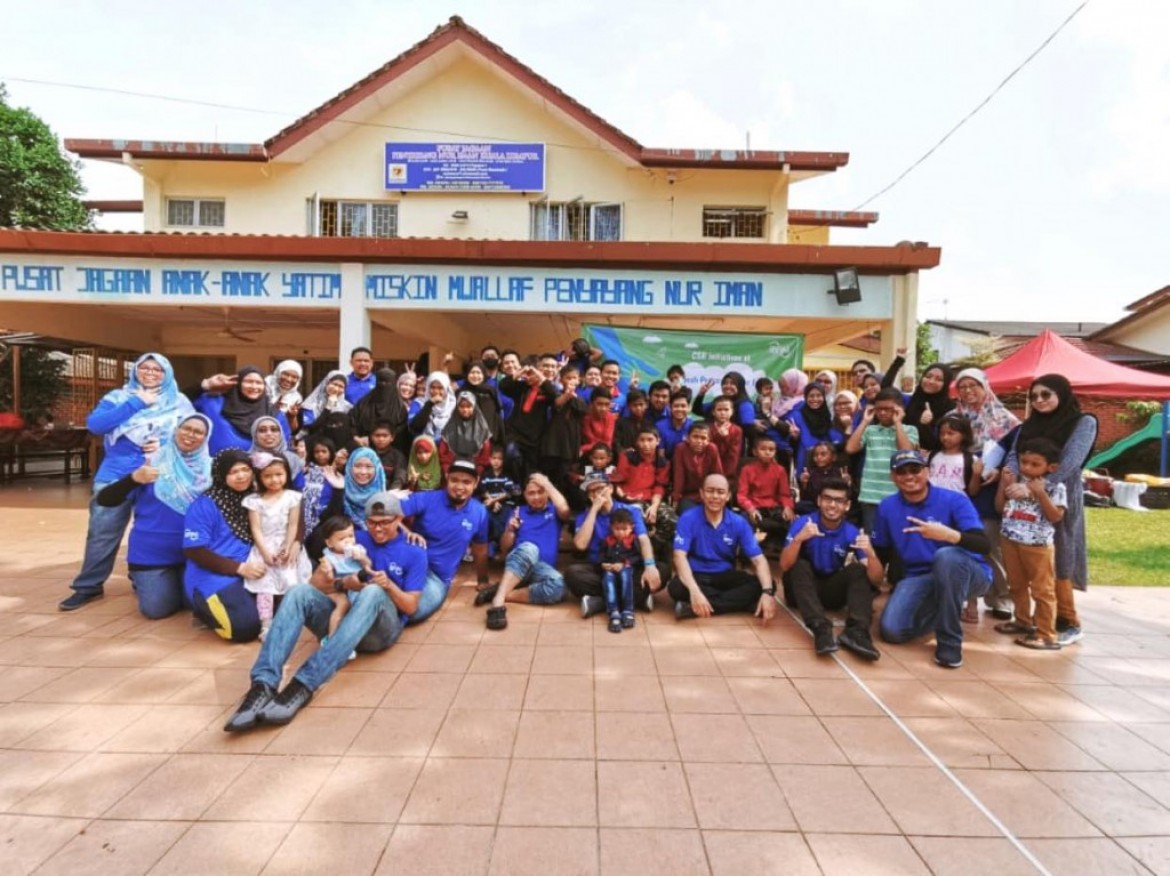 IBFIM CSR: Rumah Penyayang Nur iman
April 20, 2019

Categories:
A day to be remembered as IBFIM embarked on another CSR adventure at Rumah Penyayang Nur Iman, a humble orphanage home located in Setapak Kuala Lumpur. The objectives of this CSR are to extend help, provide some relief as well as community service to the residents of Rumah Penyayang. Loads of activities were carried out with the residents and all of us had a great time and worthwhile experience assisting the needs of the children so that they could have a better place to live. IBFIM was humbled by this opportunity and hoped that we managed to put a smile on their faces. Thank you to the members of IBFIM's Training & Talent Development Department for the effort in making the CSR project a successful event especially our CEO, En. Yusry Yusoff who was instrumental in the gardening activity! Also a big thank you to Rumah Penyayang Nur Iman's founder, Ustazah Sharimah Ali for allowing and welcoming IBFIM to organise this CSR activity.
Everybody worked hard for this event and see you in the next round of CSR!
For enquiries/donation/contribution to Rumah Penyayang Nur Iman, Kindly email to Ustazah Sharimah at penyayangnuriman@gmail.com.