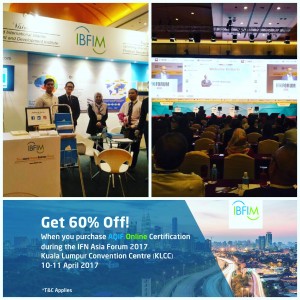 IFN Asia Forum 2017, KLCC is happening right now!
April 10, 2017

Categories: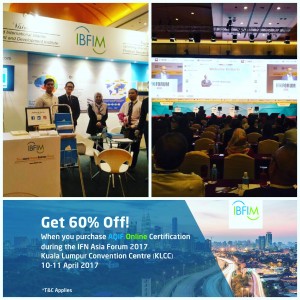 Day 1: 10/4/2017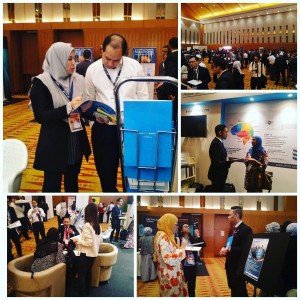 Day 1: 10/4/2017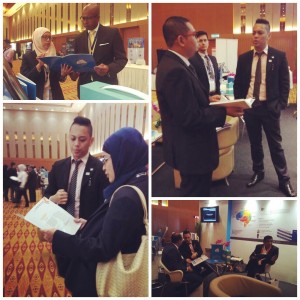 Day 2: 11/4/2017
IFN Asia Forum 2017 is already started people and that means, our 60% discount offer for AQIF e-learning is now up for grab until tomorrow. Remember to drop by our booth as our friendly people are all set to serve you and flaunt our best smiles, so don't be shy to come and say hi to IBFIM!
Follow us on Facebook & Instagram! Click on the links to find out more.